We search the root cause of illness with a comprehensive full-body physical exam and analyze lab results and reports. Then, We advise an integrative approach with modern allopathic medicine as well as evidence-based natural functional medicine to recover the malfunctioning of the body organs with an integrated approach. We also guide individualized diet and lifestyle modification to regain perfect health.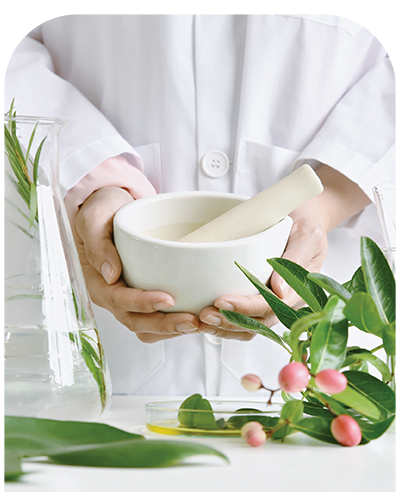 We believe in the use of minimum modern medicine and a natural non-invasive integrative approach to restore health without side effects.
We believe that everyone must be educated in how to heal themselves and others.
We believe that the right to heal belongs to everyone who sincerely desires and manifests it.
We search for the root causes of each person's illness. Healing mind, body, and soul with an individualized protocol. Evidence-based integrative & functional medicine. In-depth lifestyle change counseling and nutritional coaching
We are rated the best Integrative and Functional Medicine clinic in the United States of America. We have the best board-certified naturopathic doctors and licensed by Guardian of Ecclesial Medical Association (GEMA). Our comprehensive physical exam and lab results help us find the root causes of today's health problems! 
The Center of Integrative Medicine LLC is a multidisciplinary center offering diverse forms of healing modalities within integrated Healthcare.
We are dedicated to helping patients regain and maintain perfect health. Oftentimes, people do not seek help for health issues until it worsens.
Schedule to Rediscover Health and services
Teresa Richardson
2023-03-10
Everyone is very friendly and very informative.
I had found out that i was HPV positive which is a life threatening. My regular doctor told me that I needed to get surgery to fix this. But I didn't want that option because it was not a guaranteedsolution, so I went to doctor Hoque to get alternative medicine treatment. After 6 months, I was cured of this virus. I also lost 30+ pounds with his treatment. And he is an excellent doctor.
Dr Haque has helped me feel healthier, balancing his holistic approach to gut and harmone balance. His unique methods have meant a tremendous improvement for me.
Both my daughter and I are patients and we have had incredible results with this clinic. The doctor is very thorough and gives hope and delivers results for all my problems. Very glad to have found this place. Have helped with all our physical and mental ailments. Would recommend for everyone.
With Dr. Haque's help and guidance, I have had significant pain reduction. I also feel better overall, have much more energy, can think clearly, and have hope. Natural medicine has helped me tremendously!! The diet changes, supplements, vitamin IVs, ozone therapy, acupuncture, and chiropractic have all made such a difference in my life. I feel like myself again after almost 5 years of pain from Lyme disease.
My daughter is the patient, and I'm very grateful for Dr. Haque and all he's done. My daughter has some health issues and she's been improving so much! She followed the guidelines sent along with the supplement that help a lot. Following the guidelines with eating natural foods and avoiding flour, wheat, sugar, eating green juice as well as exercising. She is still following his guidelines and we are very thankful.
khadijatul aurin
2022-09-25
My husband had a couple of lipomas on his forearm. After using the natural medicines and changing the food habit as prescribed by Dr. Haque, some of them are disappeared and others are shrunk. He is continuing the treatment currently. So much happy with the result.
I've been suffering with lot of health issues like anemia, asthma, and hypothyroid problem for 10 years. My PCP tested me, and she found some big thyroid nodules. I've been taking synthetic medicine for 10 years; I was worried that I would have to get surgery in the future. So, I met with Dr. Haque, and he gave me an explanation about the root cause of the disease. Then, I started to follow his diet plan with guidance and supplements. Recently, My PCP tested me again for my thyroid nodules and saw that it was improving, and nodules were smaller.
Problems we can fix. Holistically
GUT
Food Allergy/Sensitivity Asthma Arthritis/Gout Cough/Chronic Constipation/Diarrhea SIFO/SIBO Dermatitis/Eczema Leaky Gut Irritable Bowel Syndrome Acid Reflux Crohn's / Colitis Irritable Bowel Syndrome
HORMONES
Chronic Stress/Anxiety Endometriosis/Ovarian Cysts/PCOS Hypothyroidism/HPA Dysfunction Ovarian/Breast Tumor/Polyp Menopause / Peri Menopause Adrenal Dysregulation/Fatigue Weight Management Osteoarthritis/Osteoporosis Sexual Health
BRAIN
Neurological Disorders Chronic Depression Autism Anxiety Fatigue Migraine & Headaches Alzheimer's Dementia Memory Loss ADD/ADHD Sleep Disorders Cognitive Impairment Seizures and Epilepsy
GENETICS
All Type of Cancer Autoimmune Disorders MTHFR / Genetics Mutations Irritable Bowel Syndrome Detoxification Neutrigenomics Mitochondrial Diseases Dementia Prevention Metabolic Syndrome Mold Toxicity
CARDIO METABOLIC
Cardiovascular Health Diabetes / Pre-diabetes High Cholesterol High Blood Pressure/ Hypertension Heart Diseases Fatty Liver Disease Upper Respiratory Infections Obesity
Dr. M. Mojibul Haque, ND, PHD
Board Certified Doctor in Naturopathy
Licensed Holistic Functional Medicine Practitioner
Board Certified Physician in Internal Medicine,
Holistic Medicine & IV Specialist
We are affiliated with the following lab in the United states of America
We'd love to hear from you
We are nationally accreditated health clinic with board certified naturopathic doctor
and licensed holistic health professionals are here to help you!
By submitting this form, you are consenting to receive marketing emails from: The Center of Integrative Medicine, 10009 broadway St, pearland , TX, 77584, https://integmeds.com/. You can revoke your consent to receive emails at any time by using the SafeUnsubscribe® link, found at the bottom of every email. Emails are serviced by Constant Contact